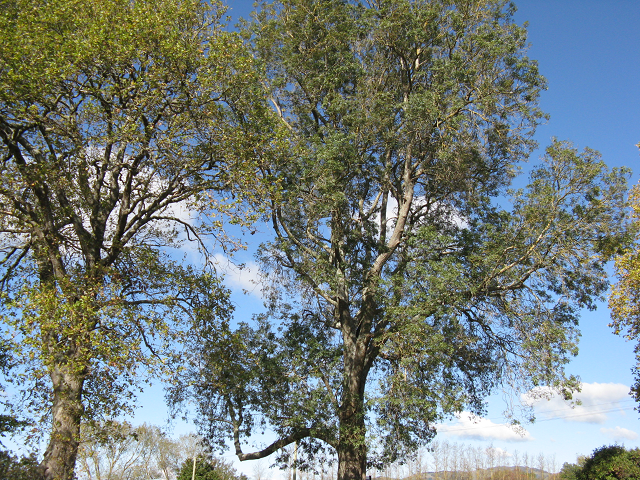 Fraxinus angustifolia is a deciduous Tree growing to 25 m (82ft) by 12 m (39ft).

It is hardy to zone (UK) 6 and is not frost tender. It is in flower from April to May. The species is hermaphrodite (has both male and female organs) and is pollinated by Wind.

Suitable for: light (sandy), medium (loamy) and heavy (clay) soils. Suitable pH: acid, neutral and basic (alkaline) soils and can grow in very alkaline soils. It cannot grow in the shade. It prefers dry or moist soil. The plant can tolerates strong winds but not maritime exposure. It can tolerate atmospheric pollution.