This is a new planting alongside the Brian Mayo Reserve. It is on land used for cropping hay and silage, and is designed to link up with the rimu and totara groves. Unlike them, it incorporates a variety of species, including grasses and flaxes. There is a suburban power line running above the land, and we have to plant low-growing species under it.
A good deal of effort went into the planning. The team was led by Jane Moodie, and she and her team spent many hours over their kitchen tables laying out planting schemes before settling on the one being used.
Today's effort, 5th July 2022, was just the start.
Comes the beginning of August, and we have the chance, in between showers, to finish the job, or at least stage 1. Jane already has her eye on stage 2. The ground is very soft after all the rain, so we could take only a light truck near the site.
This year, in 2023, we finished the job. Several trees did not survive the mid-Spring frost of October 2022 and we replaced them. Then we went to the western side of the Totara Grove and extended the planting, using bigger trees this time to avoid having to spray first. We had to clear the long grass and weeds from a corner that the silage-maker's mower hadn't been able to reach, and we sprayed that after we'd used our brushcutters. The area turned out to be surprisingly large, and it took us 2 sessions to finish the planting.
Here are some photos: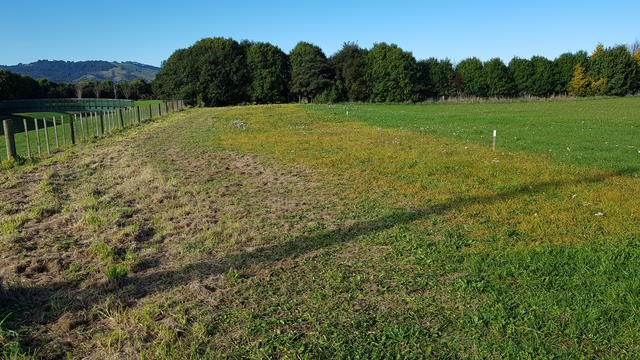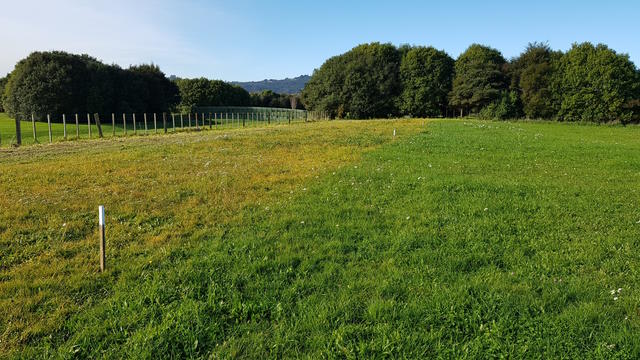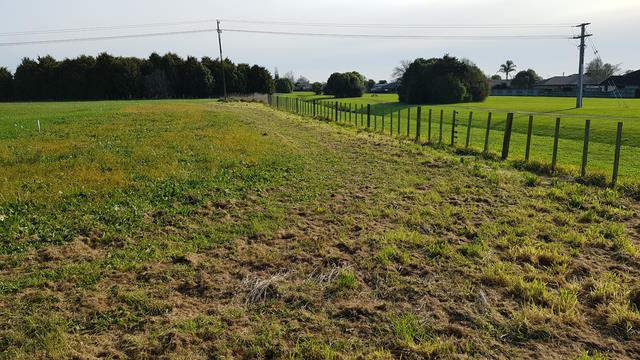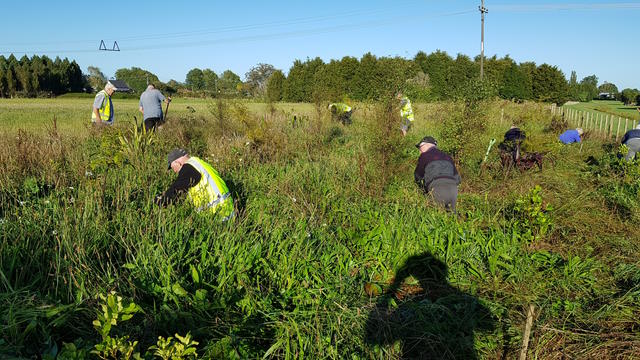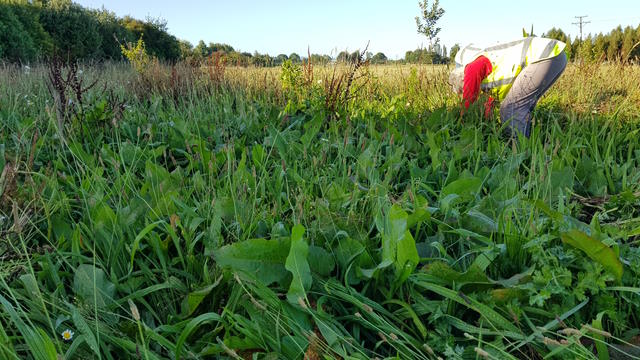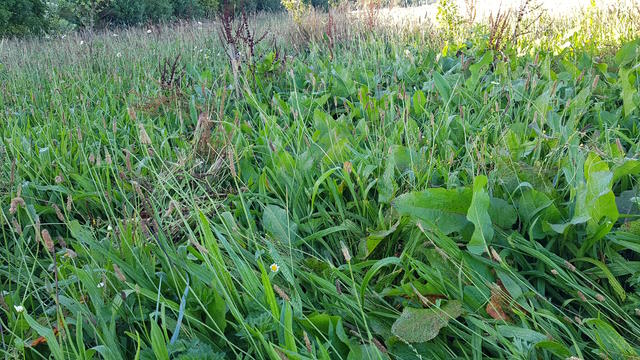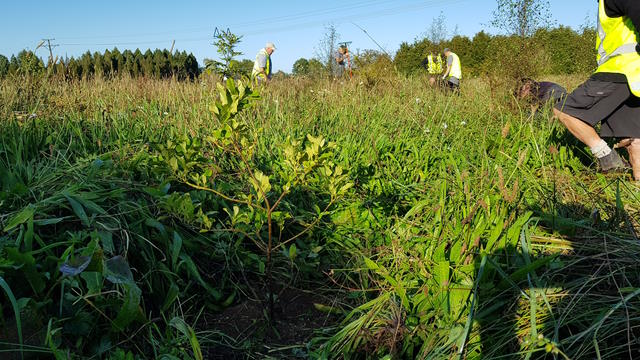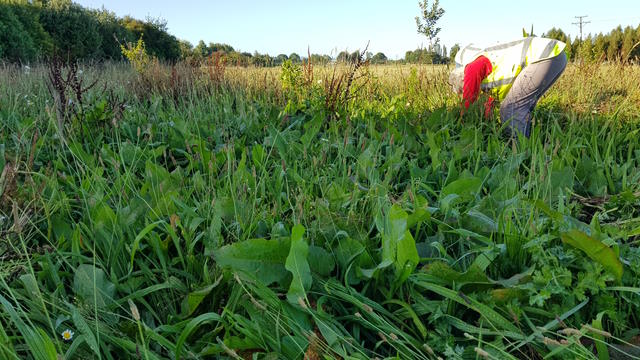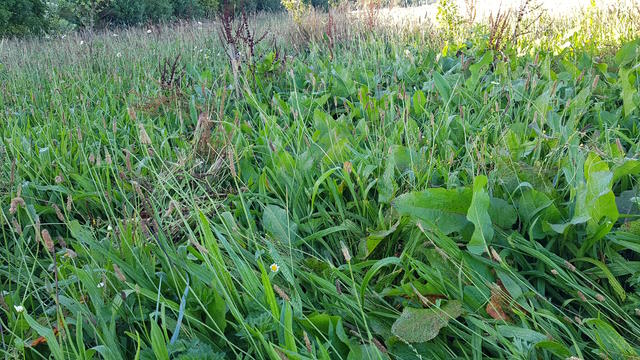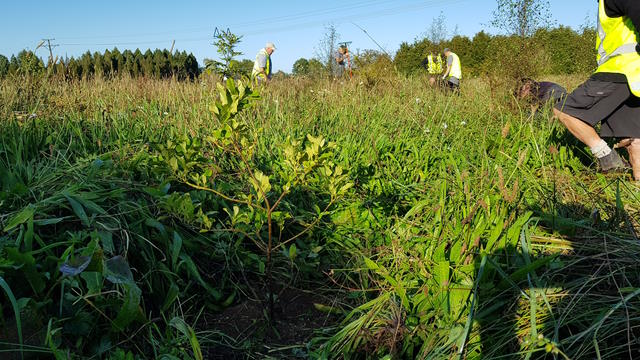 This track leads to Party Central. 4 sofas and a recliner chair, with carpet on the floor. The local teenagers have done themselves proud.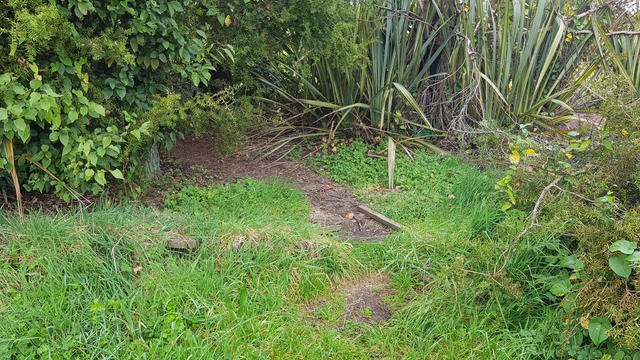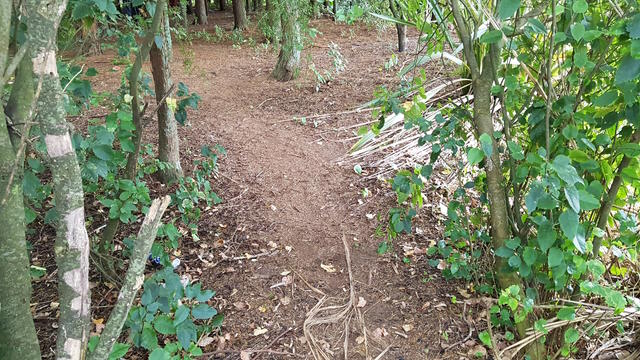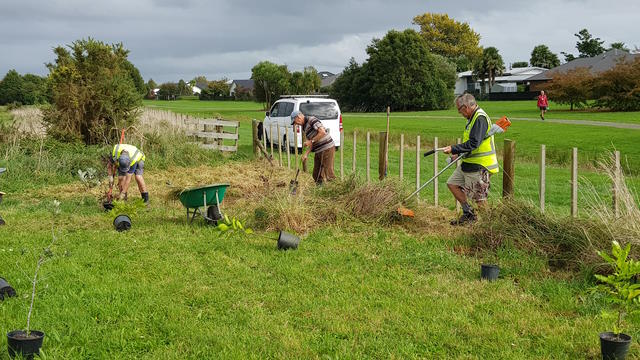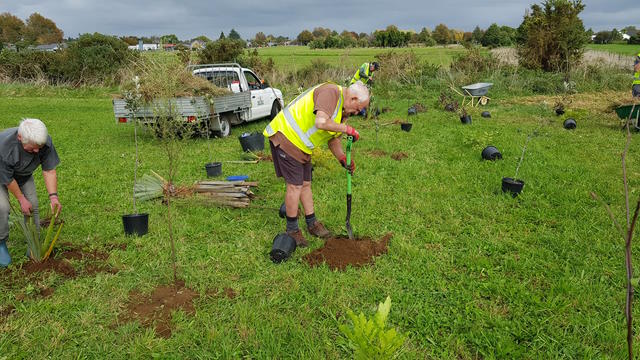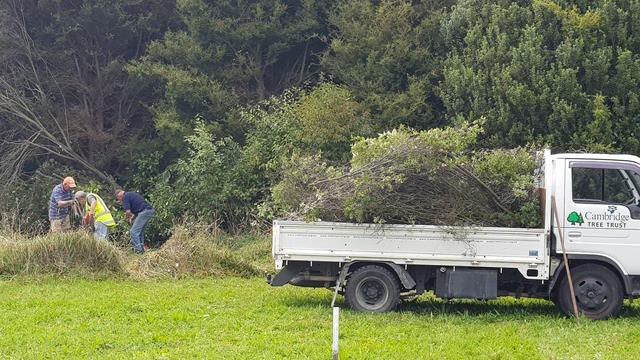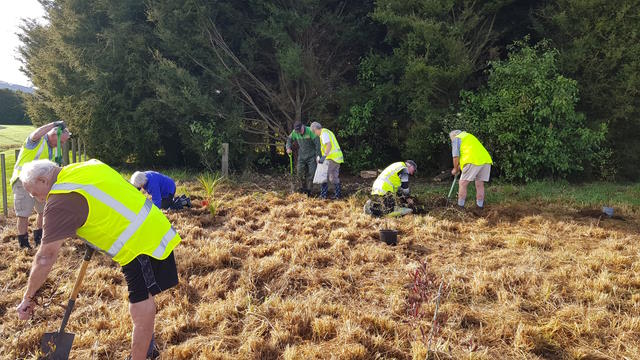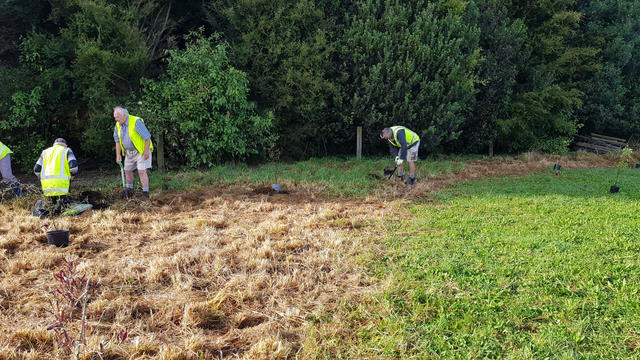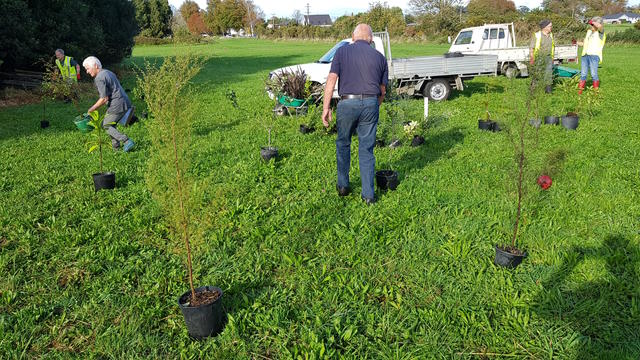 >